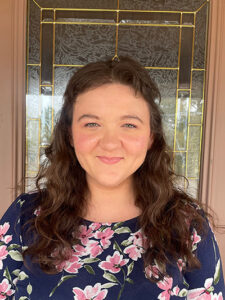 I am an Arizona native and have attended the United Methodist Church since I was thirteen years old. After graduating from high school, I attended Grand Canyon University and received a bachelor's degree in Christian Studies with an Emphasis in Biblical studies. While at Grand Canyon University, I served as a Life Leader/Head Life Leader for the Spiritual Life Department. I have also served in many other congregational and community ministries.
I received a Master of Divinity from Boston University School of Theology. While pursuing my master's degree, I spent two years as a lead, licensed Student Pastor who served and walked alongside the faith family that gathered at Tewksbury United Methodist Church in Tewksbury, Massachusetts.
I have four siblings, fifteen cousins, three aunts, and five uncles who love to get together for every major holiday. I also have two beautiful black cats.
I enjoy studying theology, singing, reading fiction novels, and watching baseball. Among my many loves, I also take great joy in working with people, being present with others through all walks of life, and hearing/sharing stories.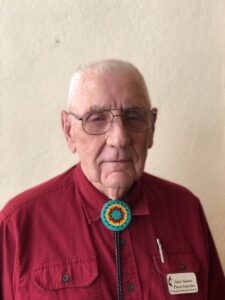 Pastor Emeritus Gary Simons
Desert Southwest Annual Conference Retired
I was born and raised in Kansas. I lived my early life, with my family, attending the nearest Church within walking distance of our home. Thus, my early Christian years were very ecumenical while attending Baptist, Methodist, Lutheran and United Brethren Churches.
I received my call into ministry in 1965 while serving in the United States Navy as a Petty Officer 1st Class aboard the USS Frontier, AD-25 while transiting between Naval Station Long Beach and Naval Station Pearl Harbor on the Midwatch. I was reading my Bible when I felt the strong call to ministry in the Methodist Church.
I attended the University of Hawaii, the University of Wyoming, and finally Southwestern College in Winfield, Kansas, where I received my B.A. Degree in Sociology and Anthropology. I then went on to Garrett Theological Seminary in Evanston, Illinois, and in 1969 received my Master's Degree in Divinity. Later, while serving as an Elder in churches, I continued my education with studies in Religion and Culture. As a Navy Chaplin, the U.S. Navy sent me to Perkins School of Theology at Southern Methodist University to study (again) Religion and Culture.
While going to school I served the following churches: Corbin Methodist Church and Burden Methodist Church in Kansas; and Bellville UMC in Wisconsin. After graduation from Perkins, I returned to the California-Arizona-Hawaii Annual Conference and was appointed to serve the Community UMC in Needles, CA for 6 years, followed by Cross in the Desert UMC in Phoenix, AZ where I served for 4 years.
Answering a call to serve as a U.S. Navy Chaplain for 18 years, plus with my 12 years of enlisted service, I retired with 30 years of service as a Navy Commander of the Chaplain Corps. I returned to the Desert Southwest Annual Conference under appointment to Prescott Valley UMC and actively served until entering retirement status in 2006.
On November 20, 2010, at the Annual Church Conference, I was honored to receive the position of Pastor Emeritus. Since then, I have served in retirement as needed, but mostly in religious Education and with occasional preaching in the absence of the Pastor.